Sparkling Tea Drink Lemon Flavor Non Alcoholic
Sample:

Free Sample - Free Design
Volume:

330 ml
Packaging:

Aluminum Can
Shelf life:

24 months
Payment:

L/C,T/T
FOB price:

Live chat or call us
Delivery time:

20 -25 day after Order
Certification:

ISO, HACCP, FDA, HALAL, USDA, ORGANIC ...
Minimum order quantity:

200 Carton/Oder
Port:

Cat Lai Port, Ho Chi Minh City, Vietnam.
Supply ability:

300 Twenty-Foot Container/Month.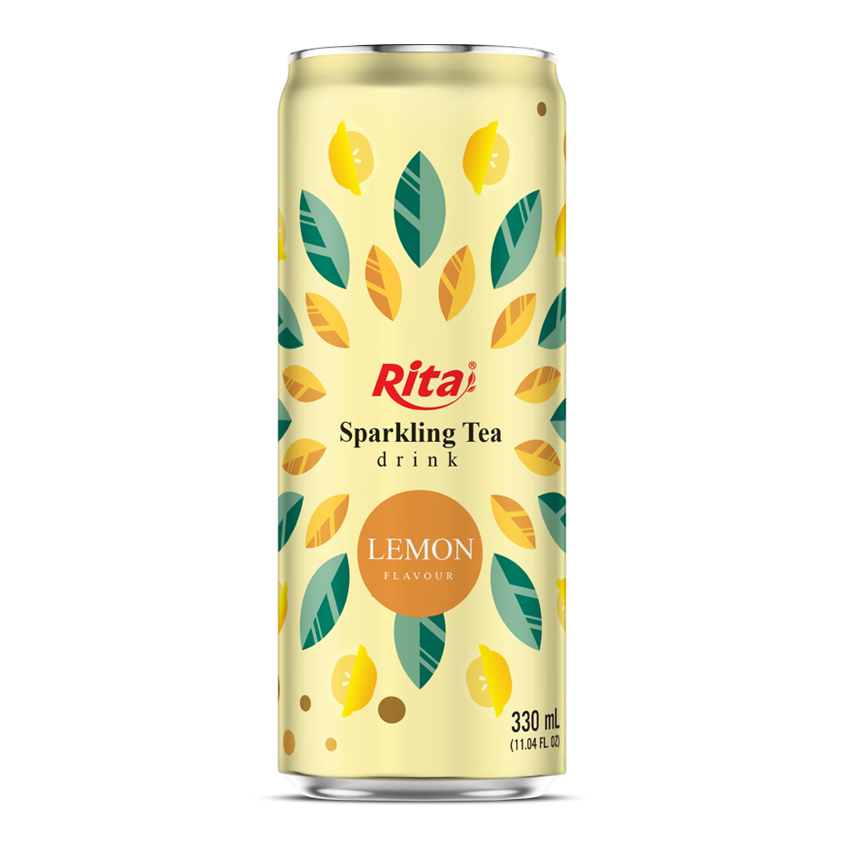 FEATURE
Sparkling water infused with the invigorating essence of lime has become a sensation in the beverage world. This delightful combination offers a symphony of effervescence and a tantalizing burst of tangy zest. It's the perfect choice for those seeking a healthier alternative, as it contains no sugar and boasts a calorie-free hydration option. This sparkling water with lime flavor is a go-to choice for those craving a revitalizing and thirst-quenching drink.
HEALTH BENEFIT
Sparkling carbonated water with lime flavor can have some potential health benefits, including:
Hydration
Drinking sparkling water with lime flavor can help you stay hydrated, especially if you find plain water boring and struggle to drink enough of it.
Low calorie
Sparkling water with lime flavor is often low in calories or even calorie-free, which can be helpful if you're watching your weight or trying to manage your calorie intake.
No added sugars
Unlike many sodas and other sugary drinks, sparkling water with lime flavor usually doesn't have any added sugars, which can be beneficial for maintaining healthy blood sugar levels.
Digestion
Some people find that drinking sparkling water can help aid digestion, especially if they struggle with indigestion or bloating.
Antioxidants
Lime contains antioxidants such as vitamin C, which can help support a healthy immune system and protect against cell damage.
RITA FOOD AND DRINK CO.,LTD

084 274 3784788

marketing@rita.com.vn

Song Than 2, Di An, Binh Duong, Vietnam
Good health & Good taste.
We bring you the fresh, healthy, nutritional juice drink by applying creativity and innovation to natures bounty, since we are in the tropical region of Vietnam.
Top