Best Sparkling Tea Drink Peach Flavour
Sample:

Free Sample - Free Design
Volume:

330 ml
Packaging:

Aluminum Can
Shelf life:

24 months
Payment:

L/C,T/T
FOB price:

Live chat or call us
Delivery time:

20 -25 day after Order
Certification:

ISO, HACCP, FDA, HALAL, USDA, ORGANIC ...
Minimum order quantity:

200 Carton/Oder
Port:

Cat Lai Port, Ho Chi Minh City, Vietnam.
Supply ability:

300 Twenty-Foot Container/Month.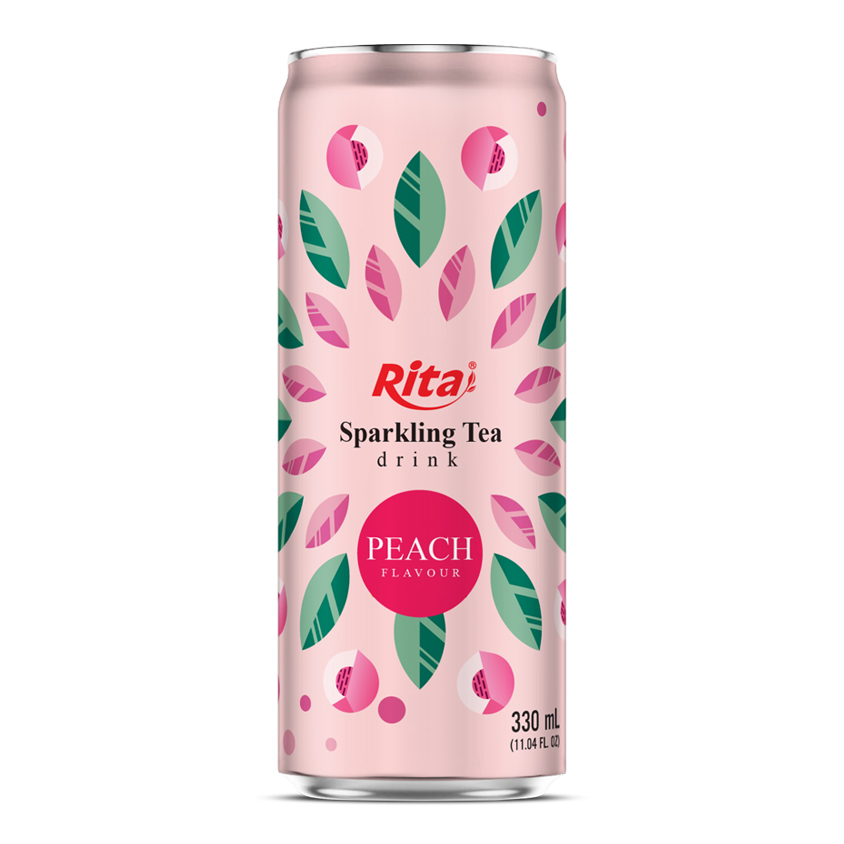 FEATURE
Sparkling water with peach flavor is a delightful and invigorating beverage that combines the effervescence of carbonated water with the luscious taste of ripe peaches. It's a healthier alternative to sugary sodas or fruit juices, making it a popular choice among those seeking a subtly sweet and hydrating drink. Sparkling water with peach flavor is the perfect choice to enjoy the refreshing essence of peaches in every sip.
HEALTH BENEFIT
Hydration
Peach-flavored sparkling carbonated beverages can aid in hydration, especially for those who find plain water unappealing.
Peaches contain antioxidants like vitamin C and carotenoids, which may aid in preventing cell deterioration brought on by free radicals.
Peach-flavored carbonated beverages can aid in digestion and help some people who experience indigestion and bloating by promoting it.
Mood enhancer
Peach-flavored beverages' sweet flavor and aroma may uplift your spirits and lower your stress levels.
Options with fewer calories
Some sparkling carbonated beverages with a peach flavor are available in low-calorie or sugar-free varieties, which can be a good choice for people watching their calorie intake.
RITA FOOD AND DRINK CO.,LTD

084 274 3784788

marketing@rita.com.vn

Song Than 2, Di An, Binh Duong, Vietnam
Good health & Good taste.
We bring you the fresh, healthy, nutritional juice drink by applying creativity and innovation to natures bounty, since we are in the tropical region of Vietnam.
Top