Best Sparkling Tea Drink Apple Flavour
Sample:

Free Sample - Free Design
Volume:

330 ml
Packaging:

Aluminum Can
Shelf life:

12 months
Payment:

L/C,T/T
FOB price:

Live chat or call us
Delivery time:

20 -25 day after Order
Certification:

ISO, HACCP, FDA, HALAL, USDA, ORGANIC ...
Minimum order quantity:

200 Carton/Oder
Port:

Cat Lai Port, Ho Chi Minh City, Vietnam.
Supply ability:

300 Twenty-Foot Container/Month.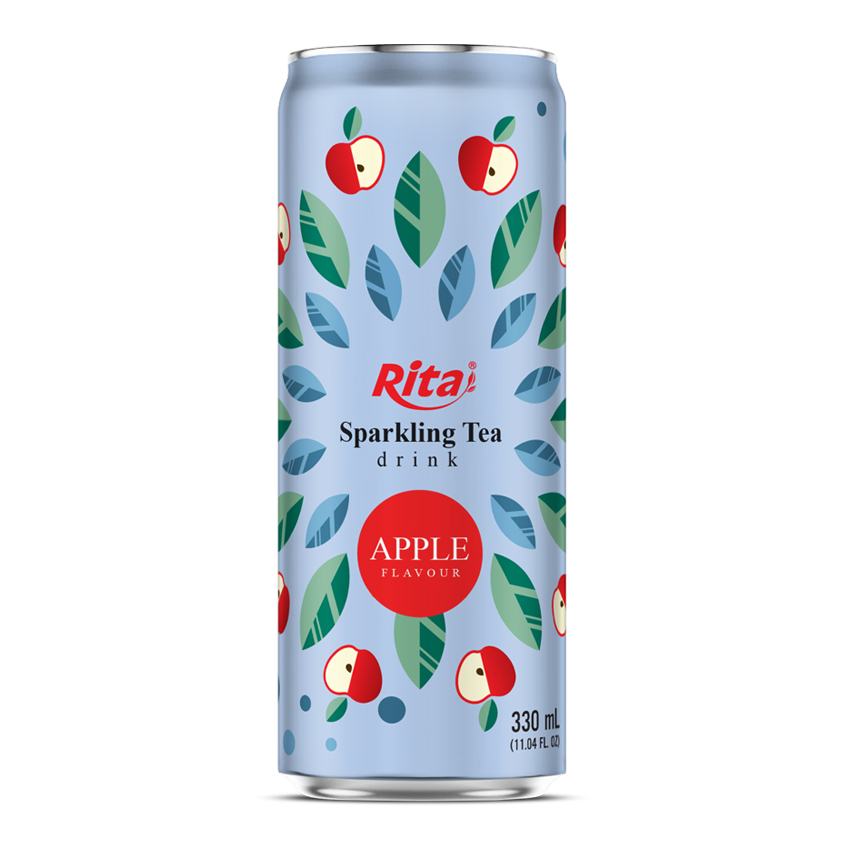 FEATURE
Sparkling water infused with the refreshing taste of apples is a delicious and thirst-quenching beverage that offers the effervescence of carbonated water without the added sugars and calories found in sugary sodas or fruit juices. Typically, natural apple flavor is blended with carbonated water to produce a healthy and hydrating beverage option that's perfect for anyone looking to enjoy a fruity and refreshing taste. Sparkling water with apple flavor is a fantastic substitute for sugar-laden drinks, and health-conscious individuals who appreciate a bit of fizz and flavor in their drinks are sure to love it.
HEALTH BENEFIT
While a sparkling carbonated drink with apple flavor may not offer significant health benefits, it can still be a refreshing and enjoyable beverage option. Some potential health benefits associated with this type of drink include:
Improved digestion
The carbonation in sparkling drinks may help improve digestion by increasing gastric activity in the stomach.
Hydration
Like all beverages, sparkling apple-flavored drinks can help with hydration, which is important for maintaining proper bodily functions.
Antioxidants
Apples are a good source of antioxidants, which can help reduce oxidative stress and inflammation in the body.
Low sugar options
Some brands may offer low-sugar versions of their sparkling apple-flavored drinks, which can be a good option for those looking to reduce their sugar intake.
However, it's important to note that sparkling carbonated drinks, including those with apple flavor, can have negative health effects if consumed in excess. They often contain added sugars, which can contribute to weight gain, diabetes, and other health problems. Additionally, the carbonation can cause bloating and discomfort in some people. It's important to consume these drinks in moderation and to prioritize water and other healthy beverages for overall health and wellbeing.
RITA FOOD AND DRINK CO.,LTD

084 274 3784788

marketing@rita.com.vn

Song Than 2, Di An, Binh Duong, Vietnam
Good health & Good taste.
We bring you the fresh, healthy, nutritional juice drink by applying creativity and innovation to natures bounty, since we are in the tropical region of Vietnam.
Top